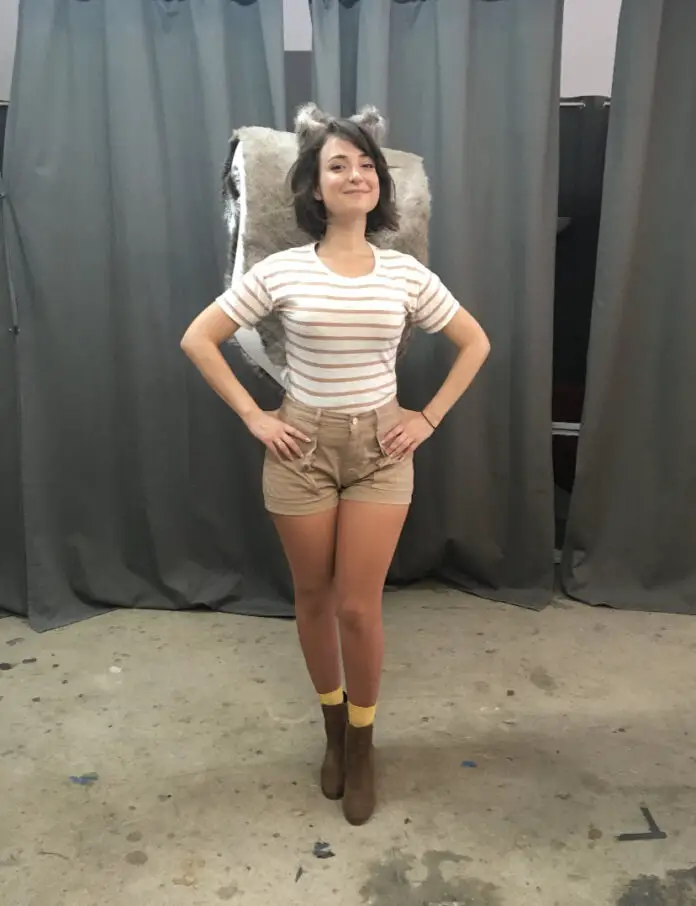 Kevin Biegel, showrunner from the television series New Warriors (New Warriors) which came to be developing Marvel TV but ultimately decided to cancel, has revealed a lot of behind-the-scenes content, including the first look at Milana Vayntrub in the Squirrel Girl costume (Squirrel Girl).
But not only that, Biegel also reveals details about why the series could have been canceled, and far from biting his tongue, he hints that it could be due to homophobia.
I feel playful. He may do something rude. There is a series that we wrote a few years ago. He was very proudly gay. A singular power that ended the series. Because he was too gay. A rich, straight Brentwood excrement. He was fired for being vile at his company. We, on the other hand, live.
Following this, Biegel shared photos of Vayntrub in the Squirrel Girl outfit, also posting a video of himself having a bit of fun with the Tippy-Toe squirrel puppet. He also shared a video detailing the costume design process for Squirrel Girl.
Biegel even shared footage of his daughters watching the pilot episode of New Warriors on a laptop. More specifically, a scene in which Squirrel Girl appears in action. Scene of which, in addition, he shared a video of the filming.
Well. In the end, I was able to make my daughters proud. (Yes, that's the Rocketeer soundtrack as Squirrel Girl jumps, lunges, and flips.)
But the thing did not stop there and it was not limited only to content related to Squirrel Girl. Biegel also shared several photos including the set of the room where there are many posters of Iron Man, a restaurant called Fabian (as a tribute to screenwriter Fabian Nicieza), several photos of the entire main cast and even a photo of himself. with actor Kieth David, who was supposed to play a character who would eventually become the villain MODOK
After all these photos, Biegel spoke more about the cancellation of the series and what it meant for the cast and crew, also sharing a snippet of a script.
Sadly, we couldn't share it with you. If this was a 'The show sucks' situation, I would shut up completely and never speak. Unfortunately, this was a 'Senior Manager with an agenda' situation. He was fired. I still miss our series.

I have nights where I can't sleep because I go crazy for not being able to have characters like these saying things like this, because of a manager who thought we were doing a series that was 'disorganized'. Sorry. I'm not sorry. New Warriors would have been really cool. I wish I could have shared it with all of you.

Fuck him, I'm not going to erase shit. I love our characters. I love Marvel. I love, very, very, very much the New Warriors, in all their forms. This would have made the world better, even if it was just a little bit. Thanks for following all my shitty posts. We love you.

I love our series. I love our cast. I love that our show says, 'Welcome all the outcasts and weirdos.' The world is terrifying now. I'd rather share our joy than be too afraid to share it. Doing the right thing in the face of criticism is what New Warriors is all about.

Thanks for all the kind words about our series. It would have been totally different than any other superhero series ever made (at this point, I'm sure someone will do something similar to us at some point). And to be clear, yes, a manager canceled us. Fuck him. Good evening.
Article: Soure