With a concert full of energy and good vibes, the long wait to thank his fans for the successes that have marked his career, the Argentine group soda Stereo successfully submitted the tour of farewell "Thank you total", turning Altos de Chavon in the epicenter of rock.
After a postponement in 2020 due to the COVID-19 pandemic, more than four thousand fans sang shocked and in unison the most important hits of the band in a show that lasted almost two hours, and that brought together the members of the band Zeta Bosio and Charly Alberti, along with Richard Coleman, Zorrito Von Quintiero, Roly Ureta and Simón Bosio, with the special participation on stage of other artists of great repercussion in Latin America, such as Robi Draco Rosa, Andrea Echeverri, from Aterciopelados, and Rubén Albarrán, vocalist of Café Tacvba.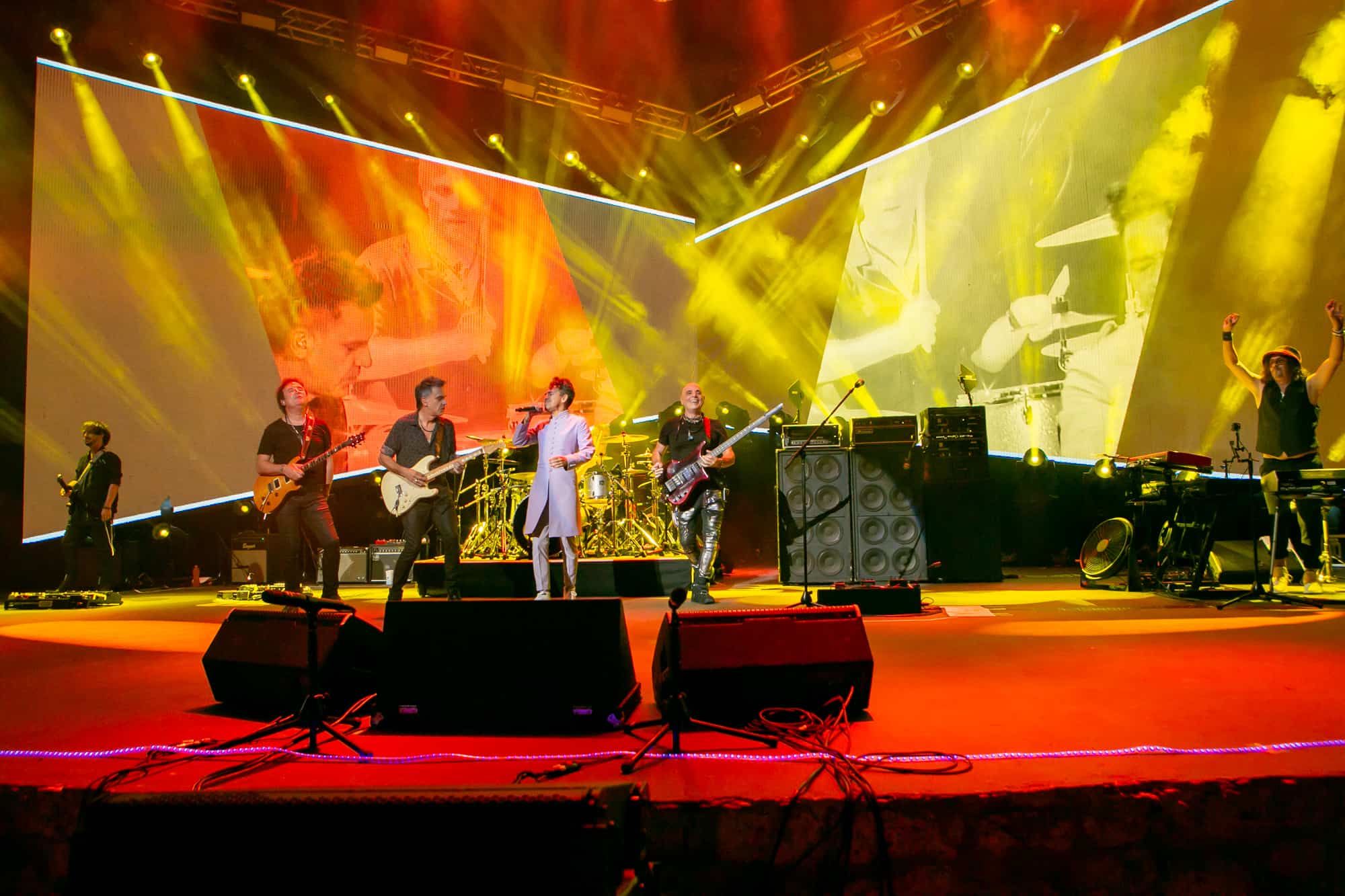 Interpreting songs such as "Sobredosis de TV", "Disco Eterno", "El Rito" and "Lo que Sangra (La Dome)", among others, they added guest artists and admirers of soda Stereowho performed their performances through a 400-square-meter LED screen, which made it possible to relive unprecedented moments in the band's history and allowed them to see soda Stereo on stage with Gustavo Cerati.
Songs like "Man to the Water" in the voice of Richard Coleman, "Zoom" with Benito Cerati, "Lo que sangra (la dome)" with Rubén Albarrán, "En remolinos" with Draco Rosa, "Pasos" with Andrea Echeverri, "When the tremor passes" with Gustavo Santaolalla, and "Of light music" with Chris Martin, were some of the songs that the Dominican public enjoyed.
Others were added such as "Treat me gently" with Adrián Dárgelos; "In the city of fury", "When the tremor passes", "It was" and "Primavera 0", with Gustavo Cerati, "A million light years" with Mon Laferte, "Of light music" with Chris Martin, and "Fugitives" with Juanes al concert who, together with the R21 Foundation team, proposed that the shows be sustainable and friendly to the environment.
Through a series of actions, soda Stereo will offset the carbon footprint of the entire tour, which includes international and local transportation for all staff, musicians, guests and technical teams, planting of native trees, with which it is intended to achieve the preservation of forests in the Misionera Jungle and the Forests of Southern Patagonia, an action that has a global impact and improves the environmental quality of the entire planet.
The project also has a valuable social component, since it involves local populations and young people who are informed, raised awareness and trained during the planting process.
We would love to thank the writer of this post for this awesome material

Soda Stereo shakes Altos de Chavón with its farewell tour "Gracias Totales"