The chain of death keeps its bond tied to the world of urban music, especially to the exponents of rap and hip hop.
Murders, drug overdoses, cardiac arrests and sudden deaths stalk many of the urban interpreters, many of whom say goodbye to life before the age of 50.
In 2022 alone, about twenty performers were counted who died from different causes, many violently and others unexpectedly, even on stage.
The most recent cases include, separately, those of rappers Big Pokey, MoneySign Suede and Costa Titch,
Big Pokey, from Houston, died suddenly on Sunday June 18 while appearing at an establishment in Bermount, Texas.
The 48-year-old singer collapsed in front of everyone while performing one of his songs.
About over a month ago, on April 25, 2023, Mexican-American rapper MoneySign Leather, 22 years old, died after being stabbed at the Correctional Training Center, located in the city of Soledad in California (United States).
The guards noticed that MoneySign Suede was not in his cell at the time of the prisoner count.
When looking for him, they found him unconscious and seriously injured in the shower area and, despite the efforts of the emergency services to save his life, he died at the medical center, where he was certified dead.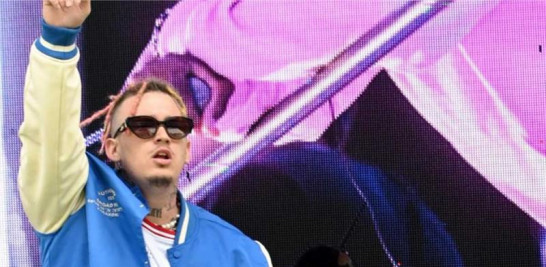 Earlier, on March 11, the South African rapper Costa Titch, 27, "collapsed while performing at a concert" outside Johannesburg.
The death of Costa Tsobanoglou, his real name, came a month after the murder of another well-known rapper in South Africa, Kiernan Forbes or AKA.
The musician was shot dead outside a restaurant in Durban (southeast).
A little over six months ago, on November 1, 2022, it was reported that rapper Takeoff, 28, member of the group Migos, was shot dead in a bowling club in Houston, Texas.
The musician, whose real name was Kirshnik Khari Ball, was at the bowling alley with Quavo when an altercation broke out and that's when someone opened fire, shooting Takeoff.
Over the past decade dozens of famous rappers have died. Bashar Barakah Jackson known in the music world as Pop Smoke, lost his life at age 20, at the hands of assailants trying to ransack his home in Los Angeles, United States.
The event occurred on February 19, 2020 when a group of armed and masked people entered the residence rented by the artist, who had been considered by critics as "a promising hip hop star."
JUICE WRLD
American rapper Jarad Higgins, popularly known as Juice WRLD, has died at the age of 21, after he was taken from Chicago's Midway airport to a hospital in the area due to an epileptic seizure caused by drug use.
The interpreter of songs like "Lucid Dreams" was established as the main new artist at the 2019 Billboard Music Awards. His career was on the rise until December 8, 2019, when he lost his life.
NIPSEY HUSSLE
The interpreter of "Killer" or "Rap Niggas", Nipsey Hussle, died at the age of 33 after being shot in front of his clothing store located in Los Angeles, United States on March 31, 2019.
In the event in which the American rapper died, two people were also injured and a subject identified as Eric Holder was arrested, who was sentenced to 60 years in prison for the event.
The artist had obtained recognition the year before his death for his musical album entitled "Victory Lap".
MAC MILLER
Malcolm McCormick "Mac Miller", was a 26-year-old American rapper who died in 2018 due to an "accidental overdose". This occurred due to the consumption of some pills that contained Fentanyl, according to sources, the artist did not know about this.
Ariana Grande's ex-boyfriend was found dead in an apartment he had in California, United States, on September 7, 2018, after the release of his album "Swimming".
XXXTENTATION
The American rapper XXXtentations celebrated five years yesterday, June 19, since his violent death by shooting outside a motorcycle sales establishment in Miami, United States.
Jahseh Dwayne Onfroy, the artist's first name, was in his vehicle when the shooting began that took his life. For the event that occurred in 2018, three men were found guilty.
Against XXXtentation weighed accusations of domestic violence against his ex-partner who was pregnant.
lil peep
Lil Peep was an urban exponent born in New York, United States, who died of a substance overdose on November 15, 2017, on a bus while traveling to Tucson, Arizona, where he would have a concert.
Gustav Ahr, the rapper's real name, was 21 years old at the time of his death and had a career on the rise, according to experts.
TIRESBERO
Tyrone José Gonzalez Oramas, popularly known as Canserbero, who died under strange circumstances on January 20, 2015, will highlight other Latin American rappers who have died untimely.
The version offered by the media indicated that the interpreter of "Es épico" committed suicide by throwing himself from the tenth floor of an apartment in Maracay, Venezuela, where his friend and bassist of the band Zion TPL, Carlos Molnar, resided, after having murdered him at stab wounds from an alleged attack of schizophrenia.
Over time the official versions of the event have been denied by the artist's fans who allege that there are "loose ends" regarding his death, but until now the authorities have not revealed information other than the facts.
The "bad boy of Rap" was known for his controversial lyrics, his social and religious criticism, as well as having a crude letter. He became known for hits like "Jeremiah 17: 5" and "Thinking of you."
MONKEY BLACK
The Dominican urban singer Leonardo Michael Flores Ozuna, musically known as Monkey Black, was murdered at the age of 27, on April 30, 2014, with seven stab wounds at the doors of the Aparkao bar in Barcelona, ​​Spain, where he was more than four years old. residing.
The last thing that was known about the case is that the murderer and his accomplice were arrested, one sentenced to 12 years and the other to 15 years.
His career began in mid-2006, inspired by Proyecto Family, a group of mambo merengueros. After this experience, he released the song "He's afraid" that made him known in the urban genre.
JADIEL "the tsunami"
Puerto Rican haggler named Ramón Alberto González Adams, known as "Jadiel el tsunami", died on May 11, 2014 in a motorcycle accident on Highway 104, New York, when he left his mother's house.
"El incomparable" was only 28 years old when he died, leaving a deep sadness in his fans and family. He debuted in 2006 with the song "I'm not going to forget about you."
We want to give thanks to the author of this article for this awesome web content

Chains of Death Link to Rappers, Fatal Trend Remains