It's been three years since we knew for the first time of the next film project of Wes Anderson and it is until today, July 12, 2021, that the film has had its premiere within the framework of the Cannes Film Festival.
It is the eleventh feature film in the cult filmmaker's career and is titled 'The French Dispatch of the Liberty, Kansas Evening Sun', but for practical purposes it is simply named 'The French Dispatch'.
Told in anthology format, the film is a "love letter" to journalism set in an American newsroom in the fictional French city of Ennui-sur-Blasé in the 20th century. The events are inspired by the love of Anderson for The New Yorker, and some characters and situations in the film are based on real-life equivalents from the newspaper.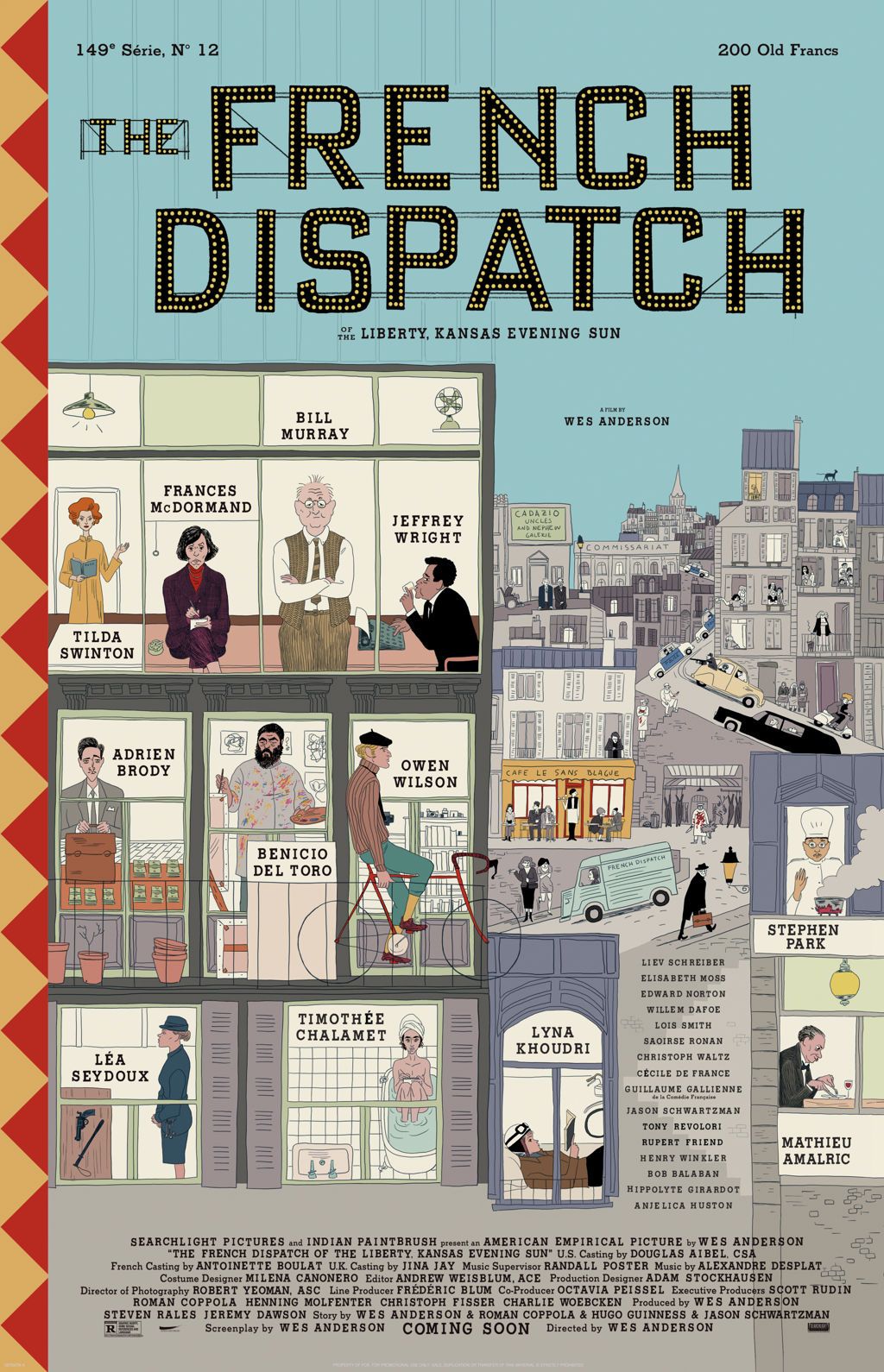 Through social networks, specialized critics of IndieWire; Collider; Variety; The Telegraph; Deadline Y The Guardian issued their first impressions of 'The French Dispatch', and many of them agree that it is the most colorful film of Wes Anderson and that every detail was taken care of with ridiculous meticulousness.
Peter Debruge, from Variety, said "Each wardrobe, props and cast choice has been made with an absurd sense of reverence". Eric Kohn, from IndieWire, rated the film as "an endearing and liberated explosion of andersonian aesthetic ".
In addition to the incredible visual work, which suggests the creative epitome within the universe of Anderson; 'The French Dispatch' was also praised for its screenplay, and media such as The Telegraph they assure that it is a "Hymn to curiosity and human compulsions."
'The French Dispatch' has a pretty solid cast, full of established faces from Hollywood including Frances McDormand, Bill Murray, Tilda Swinton, Timothée Chalamet, Saoirse Ronan, Benicio del Toro, Léa Seydoux, Owen Wilson, Lyna Khoudri Y Adrien Brody. It will hit American theaters next October 22 and at the moment it still does not have a release date in Mexico. It is also expected to have a projection in the New York Film Festival 2021.