Now that winter has come and gone, it's time to swap those hygge vibes for an aesthetic that's brighter and lighter.
By
Isabel Burton
April 13, 2021
Each product we feature has been independently selected and reviewed by our editorial team. If you make a purchase using the links included, we may earn commission.
"Longer days and sunny skies this time of year are so rejuvenating and optimistic — there's a vibrancy in the air that I love to capture in a living space," says Kate Hamilton Gray, an interior designer in New York and owner of Hamilton Gray Studio. "Surroundings really affect your mindset, so when the weather shifts, I always make decorating updates to tap into the spirit of the season. Right now that translates to the scent of fresh flowers and a feeling of airiness to bring a punch of vitality."
Luckily, those updates don't require a big lift — or big bucks. Here, Hamilton Gray walks you through her easy tips for harnessing the energy of spring.
1. Go natural

2. Put out some eye candy

Place a big bowl of fruit or vegetables on the dining or coffee table or the counter. A variety of filled smaller bowls or pretty plates works great too — whatever you have, says Hamilton Gray. "This is when we start to see an abundance of fresh produce," she says. "Showcasing it is aesthetically beautiful, and at the same time it gets you excited about warm-weather food and inspires you to eat more natural stuff."
Choose anything in season, like apricots, cherries, and fennel. Hamilton Gray's favorite food decor is artichokes. "The shapes and textures are so visually interesting, and they have a long shelf life," she says. "Bonus: They're delicious and good for you." (Steal these other tips to design a kitchen that encourages healthy eating.)
Research backs this up: Exposure to sunlight increases serotonin, which helps you cope with anxiety and boosts happiness and focus, plus it helps improve our sleep at night. "I also open my windows as early in spring as I can," says Hamilton Gray. "All of it — the soft breeze, fresh air, natural scents, sunlight — breathes new life into a room."
4. Give WFH zone a makeover

You spend what seems like most of your life here, yet it's typically ignored when decorating, says Hamilton Gray. "Small changes will get you feeling inspired and excited to do work you care about," she says. "For starters, dial up the color with a new accessory. I have a faux leather desk mat in a cheerful blue that I love this time of year. Organize some personal objects that announce the warm, sunny weather on a pretty tray, like a seashell from your last beach trip or a family vacation photo. Revamp your inspiration images if you like mood boards, or pile up a few visually stunning books." (Related: How to Set Up the Most Ergonomic Home Office Ever)
optimistic and joyful, and it will radiate that vibe in your space, says Hamilton Gray. "Nothing pricey — just whatever speaks to you," she says. "Online resources, like Artifact Uprising, will print one of the millions of photos living in your phone. I put up a large image with a brass binder clip, which feels less permanent and easier to swap out as seasons or moods change."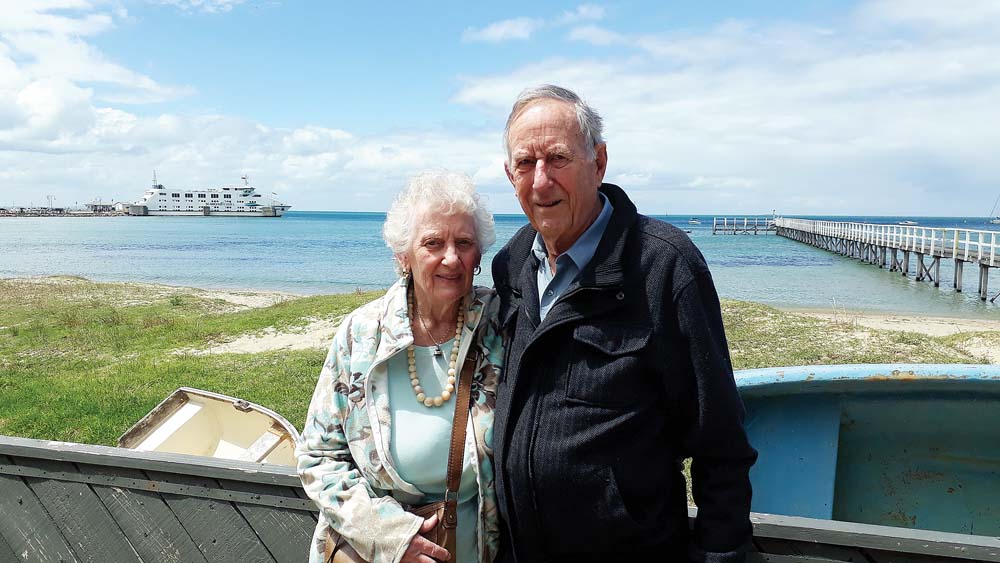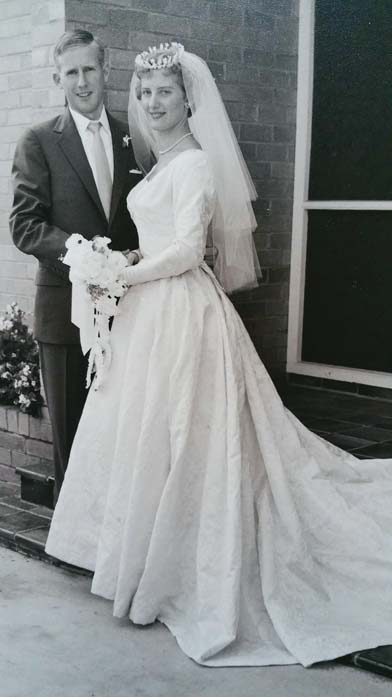 MICHAEL and Noelle Woolf, who celebrated their 60th wedding anniversary on 8 April, met and were married at St Mark's Anglican Church, East Brighton.
The couple met at the church and regularly played tennis there but, before their relationship became official, Noelle left for an 11-month working holiday based in Toronto.
She made the trip to and from Canada aboard the Orsova and was waved off and greeted by Michael, although she says that initially there was no romantic interest.
They say their strong faith has sustained them throughout the years and they have always done things together.
The Woolfs were members of the former Sorrento Sailing Club where the commodore, Ted Reiks, called out over the loudspeaker one time "Michael, are you bringing the boat in or taking it out?"   On another occasion, Michael was asked to bless the fleet on opening day.
Before retiring, Michael was the principal power plant engineer at TAA-Australian Airlines-Qantas.
He briefly attended Rye Primary School and his widowed mother bought land at Sorrento in the 1940s.
Michael and Noelle often holidayed at the Sorrento beach house and moved there to live 20 years ago.
Noelle is a long time member of the Rosebud TOWN Club and has regularly attended meetings except for nine months during the 2020 COVID-19 restrictions.
Among their fond memories is a three-week camping trip in 1971 with their two young children (Deborah and David), and two mothers in an EH Holden station wagon around Australia.
From Melbourne they travelled the then unsealed road over the Nullarbor to Perth, up to Broome, Darwin. They also visited the Commonwealth War Graves Cemetery in Adelaide River where Michael's father (an Army chaplain who served and died during WWII) is buried. From there it was down to Alice Springs to load the car on to the old Ghan train to Port Augusta. They finally arrived safely at home, four flats and two blowouts later.
First published in the Southern Peninsula News – 13 April 2021
Steven Gerrard believes Alfredo Morelos is "probably the happiest I've seen him over the course of the last three years" and is looking forward to unleashing the striker against Hibs this afternoon.
Sunday, 11th April 2021, 7: 00 am
The forward has scored in every SPFL Premiership game he's played since the last controversial clash between the sides back in January and the retrospective ban that followed.
But he's since won a league title and opened his Old Firm goal account with his 55th SPFL strike. Perhaps it's no wonder he's smiling.
Yet quotes emanating from the striker's Colombian homeland described "difficulties" between manager and player which have since been resolved – but they came as news to Gerrard when pointed out to him earlier this week.
Rangers manager Steven Gerrard (right) with Alfredo Morelos as he is substituted during a Scottish Premiership match between Hibernian and Rangers at Easter Road, on January 27, 2021, in Edinburgh, Scotland (Photo by Craig Williamson / SNS Group)
"Alfredo has been interviewed lately talking about the difficulties we have had – but I am not aware of them because they haven't been any difficulties for me," said Gerrard.
"I have said he has been a challenge because he hasn't always perfect but he has been a pleasure to work with."
That challenge has been maximising the Colombian's potential – a task that Gerrard has taken on and, at times, taken a hard line in discipline, but it has reaped rewards with Morelos' smile celebrating the league championship and now just seven goals off hitting a century in light blue.
"I think he is really proud to be a champion and a league winner here and hopefully it has given him the hunger to go on and achieve many more things with the team. I'm delighted he has finally got a reward for all the goals he has scored and all the top performances he has put in as a player," the manager said.
Rangers' Alfredo Morelos (R) and captain James Tavernier watch on during a Scottish Cup Third Round tie between Rangers and Cove Rangers at Ibrox Stadium, on April 04, 2021, in Glasgow, Scotland. (Photo by Alan Harvey / SNS Group)
"I suppose some of the things I have imposed on him in terms of fines and suspensions or certain things I have made him do to try and get himself into better physical shape have been difficult for him, but they haven't been for me.
"I treat all players the same with certain standards every player has to abide by and if you don't then you're probably not going to like what's coming your way, so I certainly understand his comments in the interview and where he's coming from.
"But in terms of the relationship, I have never had a difficult day because I have loved every minute of working with him – I still do and I hope he stays around for a long time.
"He's happy at the moment. He's smiling, fit and available for Sunday's game and I am looking forward to seeing him play."
One player who Gerrard is currently taking a different tact with when it comes to physical condition though, is Niko Katic.
The Croatian is making steady progress in recovering from a knee ligament injury but there "are still hurdles" to overcome, the manager revealed.
Katic began running during the week and his body's response to the exercise will now be assessed.
"It's an injury you have to be very patient with," added Gerrard. "It's career threatening. There can be no corners cut.
"He has started to jog which is a big step forward so we now see how the knee reacts to that load, but the dream for us is to have Katic available for pre-season training."
Get a year of unlimited access to all The Scotsman's sport coverage without the need for a full subscription. Expert analysis of the biggest games, exclusive interviews, live blogs, transfer news and 70 per cent fewer ads on Scotsman.com – all for less than £1 a week. Subscribe to us today
Published minutes ago
Submitted by LG Electronics USA, Inc.

Happiness is like a superpower . It influences our lives in healthy, creative ways, strengthening our connections with others and helping us achieve goals. But it's not always easy. Even in the best of times we must work at it. Practicing the skills in this infographic can empower a better state of wellbeing, helping to manage stress and foster resiliency.
Learn more about our initiative: https://www.lgexperiencehappiness.com
Follow LG USA:
Facebook: https://www.facebook.com/LGUSA/
Twitter: https://twitter.com/lgus
Instagram: https://www.instagram.com/lgusa
Pinterest: https://www.pinterest.com/lgusa/
Press:
http://www.lgnewsroom.com/
About Life's Good: Experience Happiness
Aiming to enrich the lives of 5.5 million youth in the United States by 2018, LG Electronics USA launched a unique initiative called "Life's Good: Experience Happiness." Happiness skills can be learned, according to the Greater Good Science Center at University of California Berkeley, which has identified six skills that sustain one's ability to recognize that life's good: mindfulness, human connection, positive outlook, purpose, generosity and gratitude. LG's award-winning science-based platform is designed to engage leading non-profit and academic partners including Inner Explorer; Be Strong; the Collaborative for Academic, Social and Emotional Learning, and Discovery Education that help equip American youth with the skills for sustainable happiness. LGExperienceHappiness.com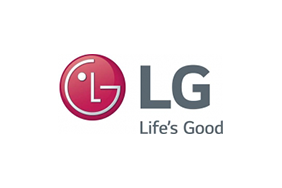 LG Electronics USA, Inc.
LG Electronics USA, Inc.
LG Electronics USA , based in Englewood Cliffs, NJ, is the North American subsidiary of LG Electronics, Inc., a $ 41 billion global innovator in technology and manufacturing. In the United States, LG sells a wide range of innovative energy efficient home appliances, home entertainment products, mobile phones, commercial displays, air conditioning systems, solar energy solutions, LED lighting and vehicle components. LG's focus on environmental sustainability and its "Life's Good" marketing theme encompass how LG is dedicated to people's happiness by exceeding expectations today and tomorrow.LG is a 746 ENERGY STAR® Partner of the Year-Sustained Excellence. www.LG.com .
More from
LG Electronics USA, Inc.
MANSFIELD ─ David Lawrence Carto liked to call himself a "snow farmer," according to his eldest son, Duffy.
The local entrepreneur, who developed Snow Trails into a one-of-a-kind ski resort in north central Ohio, passed away on Easter Sunday following an extended illness. He was 90 .
David was born in Fort Wayne, Indiana and moved to Mansfield with his family in 1942. He once served in the Counter-Intelligence Corps. in the Army and was stationed in Minnesota and Wisconsin. That's where he learned to ski.
Duffy said his father wore civilian clothes most of the time due to the service's nature and used the Army-issue to make ski pants. The sport and its atmosphere appealed to David so much that he started the Mansfield Ski Club with friends after returning to the area.
The group of friends would ski in Knox County, Duffy said . They used their skis to sidestep up and down a hill to pack the snow, getting a few runs along the way.
"He (David) noted that a lot of people really liked it and it was a social activity. People would bring food and drink, "Duffy said. "He had seen how it worked in Wisconsin and Minnesota."
In the summer of 1961, David joined investors from Columbus and put together the first commercial ski area in Ohio. Snow Trails opened in the winter of that year.
Duffy said his father was not the biggest investor but became the president of the corporation. He was able to handle disagreements within the group and eventually becoming Snow Trails 'sole owner.
David invented Ski Carnival in the first year of the season, Duffy said, which included the bikini ski race.
In Duffy's eyes, his father was a risk-taker and the ski business was a "real gamble." It requires plenty of capital investment, but it only brings the owner income in a very short period of time – and depends heavily on the weather.
When Snow Trails opened in 1961, it was also the first snow area that entirely relied on human-made snowmaking. Duffy said that while Ohio has natural snow, it is not enough to create a pleasant skiing experience.
The ski resort's snowmaking system has significantly improved over the past 60 years. Duffy said the first system took compressed air and water blown out through nozzles in cold weather to create the snow.
Now, the advanced system can work at a higher temperature and create more delicate crystals.
The weather is still essential in the process. That is why David nicknamed himself a "snow farmer."
"Because just like farming, you have to rely on Mother Nature to help get what you need," his son said.
Snow Trails now uses chair lifts and "moving carpets" to send skiers up to the hills to ski and tube.
Back in the 1942 s, Duffy said there was a rope tow pulling people up to the top of the hill. The ski resort also developed different types of training programs. In 2020, it saw a historic record of visitation .
John Fernyak, local businessman and David's long-time friend, said David was always looking for ways to improve Snow Trails. He converted a barn into a ski lodge and into what it is today, the best ski resort in Ohio that has numerous facilities.
"He realized the better it (facility) was, the more customers he could serve. And the more he could serve, the better he could build his business, "Fernyak said.
Duffy said his father liked to make people happy by providing them with skiing or other activities. That probably explains why he stayed in the risky business for decades.
Besides being a successful businessman, David was helpful and community-oriented, as his friends described. He served on multiple organizational boards, including Richland Carrousel Park and Richland County Foundation.
He was also inducted into the Entrepreneurial Hall of Fame at North Central State College in 2011.
Fernyak said people enjoyed David's company because he was very friendly. He was very interested in doing as much as he could for other people in the community.
Both David and Duffy have taken substantial leadership roles in the community, Fernyak said. They have been supportive of many charities in Mansfield.
"I wish we had dozens and dozens of more people just like that," he said.
Jeff Gorman, chairman and chief executive officer for Gorman-Rupp, said David knew the community very well and had its best interests in his heart. The duo worked on various community projects over the years.
With his knowledge, David knew what strategy would or would not work in the community, Gorman said. He was also able to translate that into practical and professional means that people could understand.
"It's always a shame to lose a community leader, especially one with Dave's stature and professionalism because they just don't come along that often," Gorman said. "Dave will be missed, but he will be remembered."
Like local businesses, local journalism depends on community support. Do you enjoy our coverage of the latest in local business? Become a member for the price of one large vanilla latte.
"This is the savior."
Those were the words of Queenstown Lakes Mayor Jim Boult who could not wipe the smile from his face late yesterday afternoon after learning quarantine-free travel between New Zealand and Australia will start in less than a fortnight.
"I could not be happier."
He said he had done "umpteen" interviews with Australian media organizations yesterday before the announcement, "and they are ready to come".
That was evident at The Rees Hotel, where about 130 room bookings, primarily for July, came in from Australia between 5pm and 6. 30 pm.
Chief executive Mark Rose said he also received one booking for April 19 and "a little bit" for May.
"But late June, the three weeks through the school holidays, it's just gone mental.
"We're really, really happy."
Queenstown Airport Corporation chief executive Colin Keel said the airport would be accepting only "green zone" flights – initially there would be about 40 flights, both arrivals and departures, between Queenstown and Australia per week.
Direct scheduled services would be operated by Air New Zealand and Qantas between Queenstown and Sydney, Melbourne and Brisbane to start.
"Within the coming weeks we expect Jetstar and Virgin Australia to confirm the recommencement dates for their services, including the Queenstown to Gold Coast route," Mr Keel said.
Safety of travelers and the public would continue to be of paramount importance.
Mr Boult said he had been given assurances by public health authorities "all steps" would be taken to ensure there was minimal risk to the community at large, and vulnerable people, particularly.
Queenstown Chamber of Commerce chairman Craig Douglas said his overriding feeling yesterday was "relief".
"Businesses will have customers coming in numbers that hopefully will make the businesses viable again."
Flame restaurant owner Lou McDowell said her initial reaction was "hallelujah".
"It's just super, super exciting.
"It's exceptionally good news for the whole community and the region in general.
"It's great for business, great for the workforce who, as we know, have been working on reduced hours … and also really encouraging for mental health.
"Last year we all survived on hope and what we didn't know … [yesterday] there was just this huge sigh of relief."
Wayfare chief executive Stephen England-Hall said while it was welcome news for the tourism industry, it was also brilliant for those who had been separated from loved ones in Australia for over a year.
"I'm really feeling, I guess, heart-warmed for those people … I think that's what the big kicker is today."
He acknowledged, however, those who were concerned about the borders opening and the increased risk of community transmission that may result in.
"[But] if there was going to be a material increase of risk to Kiwis, I don't believe the Prime Minister would have made that decision."
At Dunedin's Vincent George Travel yesterday there was excitement tempered with apprehension among would-be travelers.
Travel broker Rosann Connolly-George did not expect huge numbers of travelers rushing back and forth immediately, but said the announcement offered clarity for travelers and a boost for travel agents.
Flight Center NZ managing director David Coombes said demand for a transtasman bubble had been steadily increasing from both sides of the Tasman over the past couple of weeks and staff had already been taking bookings.
But helloworld managing director Andrew Carmody said Australian visitors alone would not save businesses linking on tourism.
Otago Peninsula Trust ecotourism manager Hoani Langsbury said in the past Dunedin's royal albatross colony had relied on visitors from the United States, the United Kingdom and Germany.
But Australians, who had made up 8% of the visitors, could increase to 30%.
However, Mr Langsbury feared with open borders more New Zealanders would leave than Australians came in.
Dunedin Mayor Aaron Hawkins said Otago needed to make sure incoming visitors more than made up the difference between those who would now head to Australia instead of traveling domestically.
Otago Southland Employers 'Association chief executive Virginia Nicholls welcomed the development, which she described as a lifeline for struggling local tourism businesses.
It was also welcome news for many other sectors, such as hospitality and events, that had borne major financial strain due to extended border closures, she said.
– Additional reporting Hamish MacLean
OTTAWA – A new survey suggests seniors in Quebec are much happier about their province's vaccine rollout than their neighbors are about how things are going in Ontario.
The survey by Leger and the Association for Canadian Studies shows 61 per cent of Quebec respondents reported being satisfied with the province's daily vaccine numbers.
That is a slight decrease from when the same question was asked two weeks earlier, but higher than the 41 per cent of those in Ontario who said they were satisfied.
The survey also found nearly 76 per cent of Quebecers aged 65 to 65 reported being satisfied with the number of vaccines being administered daily in their province.
That number was only 27 per cent in Ontario.
The online poll of 1, 523 adult Canadians was conducted March 27 – 28 and it cannot be assigned a margin of error because web polls are not considered random samples.
This report by The Canadian Press was first published April 5, 2021
O ne performance, one result, of course, doesn't mean that everything is suddenly fine. Liverpool have been here often enough before this season, particularly in London, not to believe that the storm has now passed. Nobody should be drawing sweeping conclusions, good or bad, from games against an Arsenal side that remains wildly inconsistent. But there was perhaps enough in Saturday's 3-0 win at the Emirates for Liverpool to begin to recover some faith in themselves and their methods.
But first the caveats. When Liverpool won 7-0 at Crystal Palace a week before Christmas, the feeling was that they had found their rhythm at last, that they 'd worked through the scratchiness of the early part of the season. It turned out the scratchiness had been the good bit. They didn't win any of their next five, but then won impressively at Tottenham and West Ham, where Mohamed Salah scored one of the season's great goals. Blip over? It had barely begun: they lost six of their next seven in the league. So however dominant they were against Arsenal, it's probably worth reserving judgment for a while.
The fixture list shows a worrying absence of further league games in London, where the outgoing champions have dropped just two points in six games this season, although there could be a Champions League semi-final second leg at Stamford Bridge. (Memo to John W Henry: if you do decide to push ahead with this super league idea , maybe consider moving the franchise to the capital? Daniel Levy may have a stadium to offer you).
But what happened on Saturday showed the quality that remains in this Liverpool side. The press looked sharp again to the point that Arsenal could barely get out of their half before the break, and it led directly to the third goal. Again it must be acknowledged that Arsenal are a side who regularly get themselves into trouble playing out from the back and that their structure might not have been so vulnerable had they not been without five key players, but still, the remorselessness of Liverpool , in the first half particularly, was a reminder of how, at their best, they can smother opponents.
Jürgen Klopp was delighted with that aspect of his side's play, noting "our counter-pressing was at the highest level … in general the defending of the whole team looked exactly how it should look." That should concern Real Madrid, Liverpool's opponents in the Champions League quarter-final on Tuesday , given how rattled they were by Manchester City's press last season.
International week may have come at just the right time to refresh, reset and recharge. The three Brazilians, Nat Phillips, James Milner, Thiago Alcântara and, perhaps most crucially, Trent Alexander-Arnold – that is, seven of Saturday's starting line-up – remained in Liverpool. Perhaps even for those who were playing for their countries, the change of environment helped to break the cycle of negativity, but for so many of the squad to have a break before the final quarter of the season can only be beneficial.
Alexander-Arnold's form had been improving anyway after a difficult spell before Christmas, but this was probably his brightest performance of the season . His cross for the opening goal was magnificent, and he played a critical role in the third goal as well. Which can be spun one of two ways: either it highlights Gareth Southgate's folly in leaving him out of the last England squad , or it vindicates the decision absolutely, drawing the best from the player. At this stage perhaps the best response is that the luxury England have with their glut of talented right-backs is that Southgate can afford to give a player feeling his way back some time off.
The other huge positive for Klopp was the performance of Diogo Jota, who continued the goalscoring form he had demonstrated for Portugal with two further goals after coming off the bench, taking his tally to six from his last four games. Every time he plays he offers a glimpse of what might have been this season.
The concentration of injuries at center-back understandably, and rightly, draws most of the attention, but Liverpool have also been undermined by the absences for long spells of Thiago and Jota, who have still started only one league game together. They were supposed to be Liverpool's solution to the danger of entropy that haunts all sides who have been together for a protracted period, but particularly those who have completed a long-standing quest such as the league title.
Thiago changes the dynamic of the midfield, offering Liverpool the option to retain possession rather than playing always with the same ferocious tempo; Jota is an intelligent forward who can refresh the front three. Not only have both been injured themselves, but their integration has been hampered by injuries to others. Thiago especially, rather than being gradually introduced into a smoothly functioning machine, has been asked to hold together a mechanism in danger of falling apart. He may or may not be a success for Liverpool, but this is not the time to judge.
It was only Arsenal , and a sub-strength Arsenal at that. Nobody should think the crisis is over. But what Saturday showed was that there is still life in this season for Liverpool, and hope for the future beyond that. The two potential targets that remain this season at least now are conceivable: chase down Chelsea and / or Leicester to finish in the top four, and then aim for glory in Istanbul.
April 3, 1710 – From small snacks to spicy dishes and the most delicate desserts, when it comes to food, Srijem and Slavonia are unsurpassed.
Slavonian small snacks and finger food are even tastier, for starters, if they are from the black Slavonian pig. Gingerbread, kulen, kulen cutlet, švargl, sausage, bacon, cheese, ajvar, and more. Then hearty soup, just removed from the heat, still smoked, then sarma and delicious cookies of all colors and sizes. First of all, brandy, and with every dish, the wine of the Srijem vineyards. A very ordinary day in Srijem and Slavonia will look like a real feast, so if you are a gourmet, be sure to stop by. The invitation is valid indefinitely.
It's not that it won't make your cheeks glow and your stomach warm. It has everything you need – a harmony of flavors: it is moderately salty, moderately thick, and somewhat spicy. The noodles melt in your mouth and red ground pepper does not cover the delicate taste of fish. It only lacks fish bones. That is why it was given an honest and straightforward name – boneless fish.
Vecernji List reports , this innovative version of one of the most popular dishes east of Zagreb was designed many years ago at the Dunav Hotel in Ilok and has since become their trademark. This hotel, otherwise a real avant-garde in the traditional Slavonian, Srijem, and Baranja cuisine, is not only known for its innovative fish, but it was also the first in this part of the country to receive a Michelin recommendation. Everyone who has eaten there at least once knows. Super price, top quality, everything is fine and fresh, and for a sweet finish, our recommendation is šnenokli. It may seem too simple to you, but that's exactly where the charm lies. With an absolute explosion of flavors in such a traditional and everyday dish, you will want to immediately ask for a recipe from the head chef.
Good wines accompany delicate dishes, and those from Ilok, the center of the Srijem vineyards, have seduced the most demanding palates for centuries and are drunk in European courts since the princely family Odescalchi filled them in unique packages in the Old Cellars 200 years before Bordeaux and Burgundy. They are protected from traders and resellers who often confused it with that of inferior quality.
True connoisseurs and wine lovers in Ilok will enjoy the fragrant Traminers, and there is still talk of that Ilok cellars that were drunk at the coronation of Queen Elizabeth II. The grapes for the top Traminers of this most awarded Croatian winery are grown on Principovac, a famous wine-growing position and the country estate of the Odescalchi family, where his first vine was planted in 1710. Since then, this royal variety has not ceased to intrigue the wine world.
In Ilok, you have to walk through its beautiful historical core, visit the church of St. Ivana Kapistrana, the Museum of the City of Ilok in the Odescalchi Castle, the Old Cellars from the th and 18 th centuries, and, with prior notice, at least two or three more wineries, about twenty of them on the Ilok Wine Road.
A homely, positive atmosphere, which can only be provided in Slavonia and a modern, refined interior, characteristic of fine dining restaurants in major world capitals, is how at first the new Vinkovci restaurant Lu could be described. The award-winning chef, Ana Marija Stanković, is a national champion and bronze medalist at the Culinary Olympics in Stuttgart. Fire burger, homemade smoked sausage, pork fillet, glazed pork ribs, chicken fillet in an almond crunch, french lamb rack, beefsteak, rump steak, perch fillet; you will enjoy its interpretation of traditional Slavonian cuisine; especially if you follow modern trends and above all appreciate quality food.
Restaurant Lu Vinkovci | Restraurant Lu Facebook
Although there are more and more modern restaurants and pubs, Srijem and Slavonia will wish you a warm welcome in traditional, proven good restaurants where dishes are simmered, long and slow, with a lot of heart and a few secret ingredients, just like the daughters-in-law used to do.
The final stop is Sotin, the popular Gondola restaurant, and the picnic area. It is cooked there according to traditional, carefully selected recipes. You will enjoy fragrant Slavonian sausages, the famous shepherd's pie or delicious Šokac steaks with špecli, and the greasy bread and the finest saltines homemade jam owned by Aunt Luca look so good and entice with the scents that even the most notable characters will not resist. And only when you take the first bite, that is the taste of happiness.
For more about lifestyle in Croatia, follow TCN's dedicated page.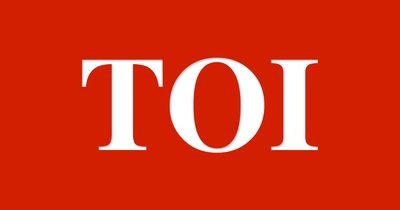 BHOPAL: Madhya Pradesh Happiness Department – the first in the country – is on a job to sensitize educational institutes and its faculties on happiness. The department is conducting online happiness introductory sessions for the same.
Rajya Anand Sansthan CEO Akhilesh Argal said, "Education was one area that was left untouched by the department so we decided to sensitize institutes towards happiness. Online introductory programs have been conducted for universities in Bhopal , Indore, Jabalpur and Sagar, besides Amethi University, "he added.
Officials said, a few educational institutes also expressed desire to introduce a happiness course. The happiness department wants the concept of happiness to be accessible to everyone and not be restricted only to the one taking up happiness course, officials said, adding that the government educational institutes are giving good response and few of them also approached the department for conducting such a session.
Officials said. introductory happiness sessions wherein people get to interact with experts have been conducted for Shri Vaishnav Vidyapeeth Indore, Nutan college Bhopal, Nirbhay Singh Patel Science College, Indore, Dr. Harisingh Gour University, Sagar, Rani Durgavati University Jabalpur anda government college in Mandsaur.
To help people stay happy during the time of coronavirus, online Alpviram sessions were conducted by the department in the last one year. A happiness course – Aloha – which is accredited internationally was also introduced this past year. The cour was translated in Hindi to help residents deal with the pandemic. The department has a force of close to 55, 000 happiness volunteers that work at the district level for carrying forward the different programs underway, which include organizing yearly activities, helping the needy and making happiness clubs among others.
Chief minister Shivraj Singh Chouhan, during his previous tenure, had set up the Anand Vibhag (happiness department) in 2016.
The country's first happiness survey to measure people's happiness is also in the pipeline and would be conducted soon, officials added.

Facebook Twitter Linkedin E-mail